Gary Gulman is set to charm audiences once again with his upcoming comedy special, 'Born on 3rd Base,' which is scheduled to premiere on Max this December.
The special, directed and produced by James Webb, promises a delightful mix of Gulman's signature wit and a touch of absurdity as he explores a variety of topics, from his humble beginnings to the quirks of wealthy lifestyles.
As reported by Deadline, fans can expect Gulman to share anecdotes from his childhood, including his participation in free school lunch programs and his family's unique dental care solutions, all while giving a humorous perspective on his Jewish American upbringing. The special is not just a display of Gulman's comedic talent but also a product of his collaboration with notable executive producers, including Conan O'Brien, Michael Bonfiglio, Brian Stern, Jeff Ross, and J.P. Buck.
Gulman, who has been a staple in comedy for over two decades, has expressed his excitement about working with the Max team and Conan O'Brien, whom he has admired for three decades.
Gulman Comments on Upcoming Special 'Born on 3rd Base'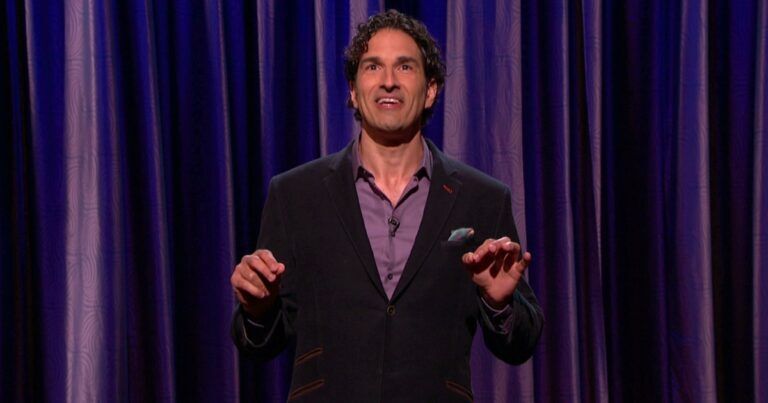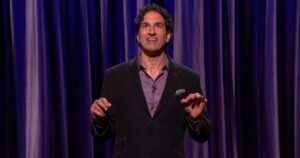 "I'm thrilled to be working with the Max team again, along with Conan who I have admired for 30 years, exactly. Very honored and grateful and this special is a DOOZY! Can't wait for people to say nice things about it!" said Gulman.
Nina Rosenstein, HBO's Executive Vice President of Late Night & Specials Programming, praised Gulman's ability to transform personal experiences into universally relatable and deeply impactful comedy.
Read More: Netflix's Verified Stand Up: Release Date, Performing Comedians, and Everything Else We Know
"[We're] thrilled to be able to work with Gary again. His last special, 'The Great Depresh', was a true classic. He has a gift for taking his personal experiences and turning them into something brilliantly funny and profoundly meaningful. We're so happy to partner with Conan to spotlight his unique voice once again," said Rosenstein.
The Massachusetts-born comedian's previous special, 'The Great Depresh,' was a candid exploration of his mental health struggles and received critical acclaim. Gulman's extensive career includes a variety of specials, appearances on every major late-night comedy show, roles in films such as 'Joker,' and TV shows like 'Life & Beth' and 'Crashing.' His recent memoir, 'Misfit: Growing Up Awkward in the 80's,' adds to his impressive repertoire, offering a humorous look at his formative years.
While an exact release date for the special has yet to be announced, consider it either an early or late holiday gift this December from Gulman to you.