Netflix is gearing up to tickle your funny bone with the launch of 'Verified Stand-Up,' a fresh series showcasing a lineup of ten burgeoning comedians. Set to make its global debut on November 28, 2023, the show features a collection of short performances filmed at the iconic Webster Hall in New York City. The series promises to bring a diverse array of comedic styles to the stage, offering a platform for these talents to shine.
Comedians Performing in 'Verified Stand Up'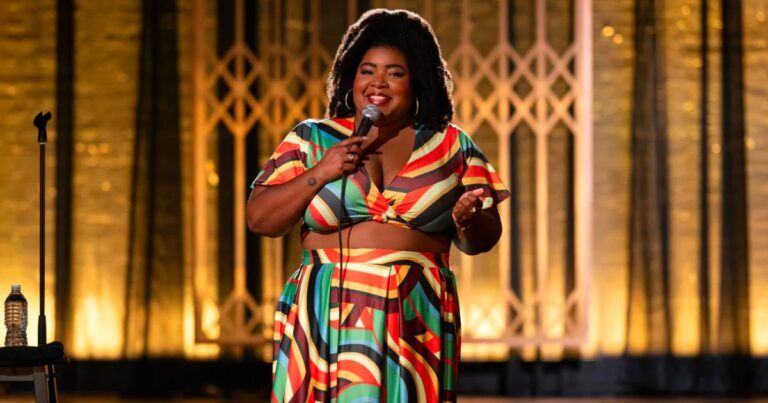 The series will spotlight the following comedians, each bringing their unique brand of humor to the stage.
Dulcé Sloan
Dulcé Sloan brings a powerful voice to the stand-up scene with her sharp wit and unapologetic perspective. As a correspondent on 'The Daily Show with Trevor Noah,' she's gained recognition for her incisive commentary on social and political issues. Her stand-up routines are a mix of personal anecdotes and societal observations, delivered with a charisma that commands the room. Dulcé's humor is both thought-provoking and hilariously candid, making her a standout act to watch.
Asif Ali
Asif Ali is a stand-up comedian and actor known for his vibrant storytelling and engaging stage presence. With roots in Arizona, Asif's comedy is a blend of his Indian-American heritage and his observations on everyday life. He's made notable appearances on TV shows like 'Wrecked' and 'The Mandalorian,' showcasing his range as a performer. Asif's stand-up is characterized by his ability to connect with audiences of all backgrounds, often drawing on personal experiences to deliver laughs with a relatable touch.
Gianmarco Soresi
Gianmarco Soresi's comedy is a cocktail of quirky charm and intelligent humor. This New York-based comedian has a knack for turning awkward situations into comedic gold. His storytelling is intricate, often weaving intricate tales that lead to unexpected punchlines. Gianmarco's background as an actor, with appearances in shows like 'Blue Bloods' and commercials, gives him a theatrical edge that enhances his stand-up performances.
Isiah Kelly
Isiah Kelly is a young comedian with an old soul, whose comedy chops belie his years. He has a smooth delivery and a confidence on stage that makes his material feel both fresh and timeless. Isiah's humor often explores generational differences and the absurdities of modern life. With a growing presence on social media and the stand-up circuit, Isiah is quickly making a name for himself as a comedian to watch.
Related: Matt Rife Sets Premiere Date for Netflix Comedy Special 'Natural Selection'
Leslie Liao
Leslie Liao is a rising star in the comedy world, known for her unique blend of cultural insights and self-deprecating humor. Her stand-up often delves into her experiences as an Asian-American, bringing a fresh and nuanced perspective to the stage. Leslie's ability to laugh at herself while also poking fun at societal norms makes her a relatable and endearing performer.
Nimesh Patel
Nimesh Patel's comedy is as thought-provoking as it is funny. A former writer for 'Saturday Night Live,' Nimesh brings a sharp and insightful approach to his stand-up. His humor often tackles complex topics like race and identity with a light touch and a dose of realism. Nimesh's laid-back demeanor and clever punchlines have made him a favorite in the New York comedy scene and beyond.
Robby Hoffman
Robby Hoffman is known for her dry wit and biting humor. A former writer for 'The Chris Gethard Show,' Robby's stand-up is a blend of observational comedy and personal storytelling. She has a unique ability to find humor in the mundane and isn't afraid to tackle topics that others might shy away from. Robby's comedic style is both smart and accessible, making her a standout voice in the comedy community.
Rosebud Baker
Rosebud Baker's comedy is raw, honest, and often dark, but always with a silver lining of humor. She has a gift for turning personal tragedies into comedic material, resonating with audiences who appreciate her candor and vulnerability. Rosebud's fearless approach to comedy, combined with her sharp writing, has earned her spots on 'Comedy Central Stand-Up Presents' and as a writer for 'Bill Burr Presents: The Ringers.'
Sabrina Wu
Sabrina Wu is a comedian who brings an energetic and animated style to her performances. Her comedy is a reflection of her diverse background and her experiences navigating different cultures. Sabrina's stand-up is characterized by her lively storytelling and her ability to highlight the humor in cultural differences. With a bright future ahead, Sabrina continues to charm audiences with her vibrant humor and infectious personality.
Vanessa Gonzalez
Vanessa Gonzalez is a comedian who captivates audiences with her southern charm and quick wit. Hailing from Texas, her comedy is a blend of personal stories, cultural observations, and a touch of the absurd. Vanessa's stage presence is magnetic, and her humor is both relatable and delightfully offbeat. She has been featured on platforms like HBO's 'Entre Nos' and Comedy Central's 'Live at Gotham,' showcasing her as a comedian with both heart and hilarity.
Everything Else We Know About 'Verified Stand Up'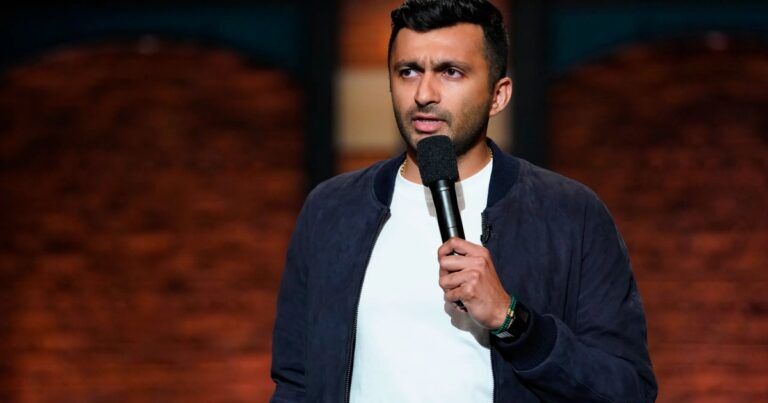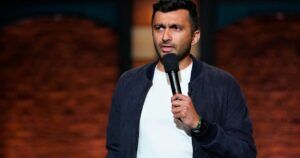 'Verified Stand-Up' is directed by Linda Mendoza with Anne Harris as the executive producer. The series joins Netflix's expanding roster of comedy specials, following the announcement of 'Improv: 60 And Still Standing,' which celebrates the 60th anniversary of the Improv comedy clubs. This new series is part of Netflix's commitment to providing a stage for rising comedic voices, offering them the chance to reach a global audience. With the premiere just around the corner, 'Verified Stand-Up' is set to become the latest go-to for comedy lovers on Netflix.