Montreal, a city renowned for its vibrant arts scene and cultural diversity, has become a hotspot for stand-up comedy enthusiasts. Whether you're a local or a visitor, the allure of laughter echoing through historic streets is hard to resist.
Our directory of stand up comedy shows in Montreal is your ultimate guide to the city's most uproarious comedy events, featuring both rising stars and established comedians. Dive into Montreal's unique comedic flavor, where humor transcends languages and bridges cultures. From intimate underground clubs to grand theaters, discover where to catch the best stand-up acts and why Montreal's comedy scene is making waves globally. Get ready to laugh out loud and embrace the city's comedic spirit!
Tuesday's Best English Stand Up Comedy in Montreal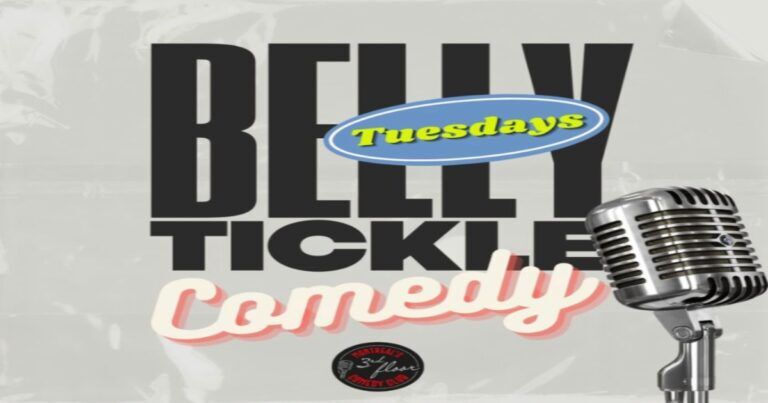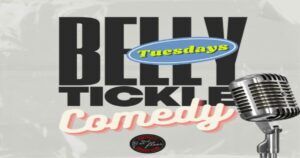 Discover the best stand up comedy comedians at the 3rd Floor Comedy Club, one of Montreal's only true comedy clubs in Montreal. Featuring locals and talents as seen on Just for Laughs, CBC, Winnipeg Comedy Festival, and more.
Best of Saturdays English Stand Up Comedy in Montreal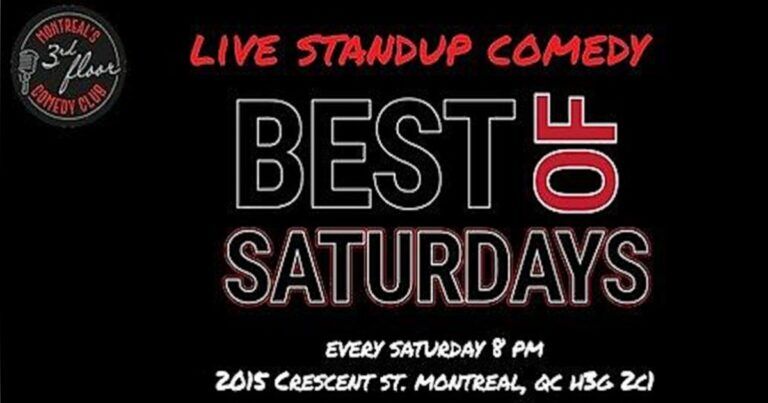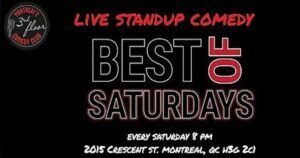 Host: Rotating
Start Time: 8 p.m. EST
Best of Saturdays at the 3rd Floor Comedy Club brings the absolute best of the best of English stand up comedy in Montreal, plus featured acts from all over Canada and the United States. Fully stocked bar, great value tickets, and hilarious live stand up comedy that's sure to please.
Sunday Night Stand Up Comedy Open Mic in Montreal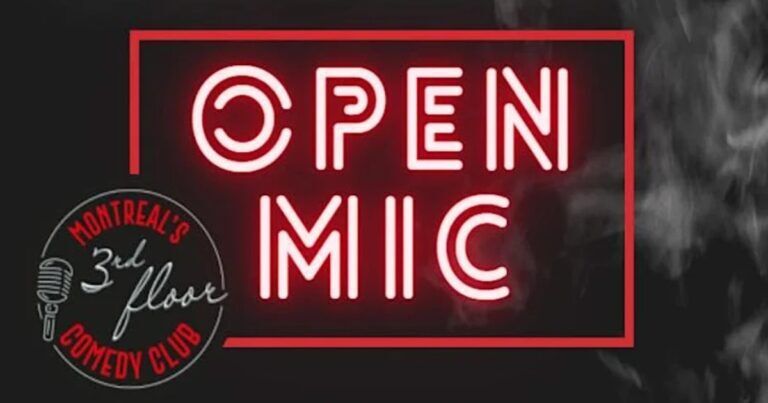 Host: Rotating
Start Time: Sign up at 8:30 p.m. EST, show by 9:15 p.m.
Experience the Thrill of Live Comedy at the 3rd Floor Comedy Club's =Sunday Night Open Mic in Montreal, Quebec.
Embark on a journey of laughter and creativity at the Sunday night open mic – a welcoming stage for both seasoned and novice comedians to showcase their comedic prowess in downtown Montreal. Whether you're unveiling new material or stepping into the comedy spotlight for the first time, the open mic night provides a supportive environment to test the waters and sharpen your skills. Simply arrive at the venue between 8:30 and 9:00 PM to sign up, and secure your spot for at least 3 minutes of stage time. Don't miss this chance to immerse yourself in the vibrant comedy scene, where every joke and jester brings us together in a celebration of humor and originality!
About Stand Up Comedy Shows in Montreal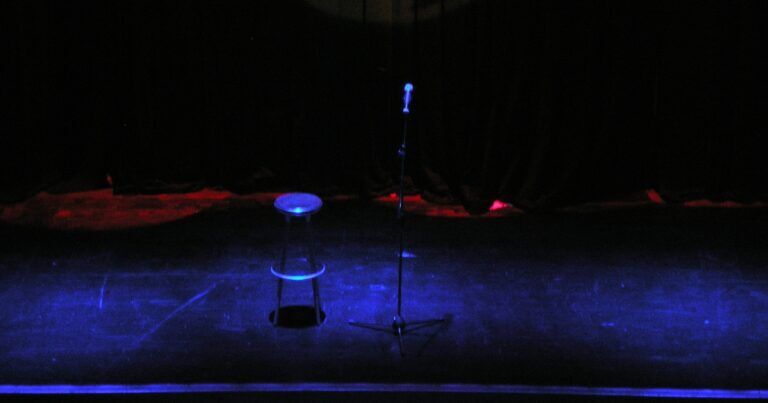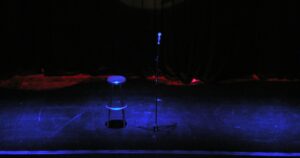 Montreal, with its rich tapestry of cultures and languages, has long been a beacon for artistic expression, and its stand-up comedy scene is no exception. The city's comedy landscape is as diverse as its populace, offering a unique blend of English and French comedic flavors, making it a veritable hub for humor enthusiasts.
In the heart of the city, comedy clubs and intimate venues come alive as the sun sets, each echoing with laughter that resonates with Montreal's distinct character. From observational humor about the city's quirks to sharp-witted bilingual puns, comedians navigate a wide spectrum of topics, reflecting Montreal's multicultural essence.
The annual Just For Laughs Festival is a testament to Montreal's stature in the global comedy arena. Attracting the world's comedic elite, this event transforms the city into a comedy carnival, with performances, street acts, and impromptu sets that cater to every comedic palate. It's during this festival that Montreal's passion for comedy becomes most palpable, uniting audiences regardless of language or background.
Yet, beyond the big names and grand stages, the soul of Montreal's comedy lies in its grassroots. Open mics, like the ones on Sunday nights, are where raw, unfiltered talent emerges. Here, seasoned comedians test new material, while novices take their first brave steps into the world of stand-up, all against the backdrop of Montreal's supportive and discerning audience.
In essence, stand-up comedy in Montreal is more than just jokes and punchlines; it's a reflection of the city's vibrant spirit, a celebration of its diversity, and a testament to its enduring love for the art of laughter.