Los Angeles, a city sparkling with stars and dreams, is not just the heart of the film industry; it's also a haven for stand-up comedy and improv. The city's comedy clubs are more than just venues; they are cultural landmarks, each with its unique flavor and history. From the legendary stages that have seen the rise of comedy giants to intimate spaces where new voices emerge, these clubs are integral to LA's vibrant entertainment landscape. In this article, we explore some of the most iconic and beloved comedy clubs in Los Angeles. Each club offers a distinct experience, whether you're seeking the raw energy of stand-up, the spontaneity of improv, or a blend of both. Join us as we journey through the laughter-filled rooms of LA's comedy scene, where humor and creativity know no bounds.
The Comedy Store
The Comedy Store on Sunset Strip is an iconic venue in the world of stand-up comedy. With a history dating back to the 1970s, it has been a launching pad for some of the biggest names in comedy. The club features three rooms – The Original Room, The Main Room, and The Belly Room – each offering a different comedy experience. The Comedy Store is known for its unfiltered, raw comedy and is a place where comedians are free to experiment with their material. The venue's legendary status attracts a mix of top-tier comedians and rising stars. For comedy enthusiasts, a night at The Comedy Store is an opportunity to witness unadulterated comedy in a venue steeped in history.
Laugh Factory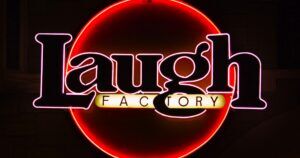 Located on the famous Sunset Strip, Laugh Factory is a landmark in the comedy world. This club has been a showcase for top comedic talent since its inception. Known for its iconic red-and-yellow marquee, Laugh Factory offers a classic stand-up experience in a lively and energetic atmosphere. The club features a mix of comedy legends and today's hottest stars, providing non-stop entertainment. Laugh Factory is also committed to giving back, with initiatives like free Thanksgiving and Christmas dinners for those in need, adding a layer of community involvement to its profile.
Ice House
The Ice House in Pasadena is one of the oldest comedy clubs in the United States, having opened its doors in 1960. This historic venue has hosted some of the greatest names in comedy over the years. The Ice House is known for its intimate setting and classic comedy club atmosphere, providing an authentic stand-up experience. The club's longevity is a testament to its quality and appeal, consistently featuring a lineup of top-tier comedic talent. The Ice House's rich history and ongoing commitment to great comedy make it a beloved institution in the Los Angeles comedy scene.
Flappers Comedy Club
Flappers Comedy Club in Burbank is a lively venue that brings a fun and energetic spirit to the comedy scene. With its 1920s theme, the club offers a unique and playful ambiance. Flappers is known for its wide range of comedy shows, including stand-up, improv, and open mics, catering to all comedy tastes. The club also features a restaurant and bar, making it a great spot for a full night of entertainment. Flappers is dedicated to promoting comedy in all its forms, providing a platform for both established comedians and those just starting out.
Read More: 10 Best Stand Up Comedy Clubs in New York City
Dynasty Typewriter
Dynasty Typewriter, located at The Hayworth Theatre, is a vibrant hub for comedy and live entertainment in Los Angeles. This venue, known for its eclectic and whimsical decor, offers a unique blend of stand-up, variety shows, and live podcasts. Dynasty Typewriter has quickly become a favorite among both comedians and audiences for its intimate setting and commitment to high-quality, innovative programming. The club's ambiance, reminiscent of old Hollywood glamour mixed with a modern twist, creates a magical experience. It's not just a place to watch comedy; it's a destination where performers push the boundaries of traditional stand-up, making it a hotspot for those seeking a fresh and dynamic comedy experience.
Largo at the Coronet
Largo at the Coronet is a renowned theater in West Hollywood, famous for its intimate setting and high-profile comedy shows. This venue has a reputation for hosting some of the most innovative and respected names in comedy and music. Largo's atmosphere is cozy and personal, making it an ideal space for comedians to connect with the audience. The club is known for its strict no-phone policy, ensuring an immersive and distraction-free experience. Largo's shows often feature a mix of stand-up, musical performances, and live conversations, making each event a unique and memorable experience for its audience. The venue's commitment to quality and its eclectic mix of performances have made it a beloved institution in the LA comedy scene.
The Elysian
The Elysian is a hidden gem in the Los Angeles comedy landscape, known for its intimate and unconventional performances. Situated in a former church in Echo Park, this venue offers a unique setting that blends historical charm with a modern artistic vibe. The Elysian hosts a variety of events, including stand-up comedy, experimental theater, and live music. Its cozy and inviting atmosphere makes it a perfect spot for comedians to experiment with new material and for audiences to enjoy an up-close and personal comedy experience. The Elysian's eclectic programming and distinctive ambiance make it a standout venue for those seeking a more avant-garde approach to comedy.
Permanent Records Roadhouse
Permanent Records Roadhouse in East Hollywood is a combination of a record store, bar, and comedy venue, offering a unique cultural experience. This venue stands out for its cool, laid-back vibe and its commitment to showcasing a diverse range of comedic talent. The Roadhouse hosts regular comedy nights, featuring a mix of established and emerging comedians. The space is intimate, creating a direct connection between performers and the audience. With its unique concept that combines music, drinks, and comedy, Permanent Records Roadhouse is a go-to spot for a relaxed and enjoyable evening in LA.
Hollywood Improv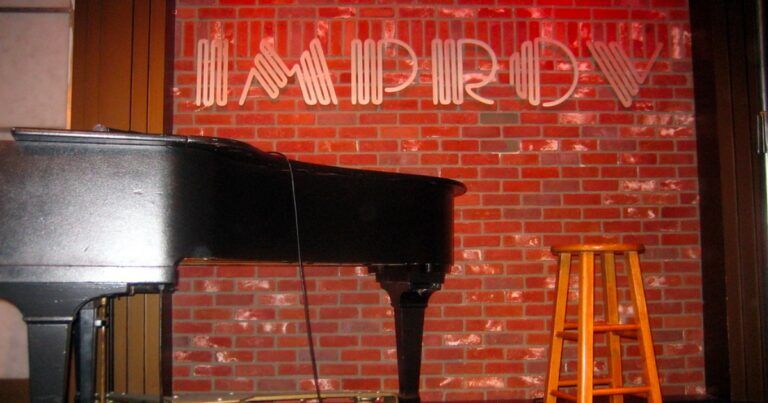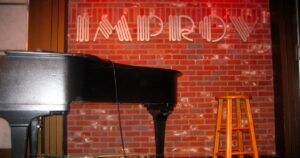 The Hollywood Improv on Melrose Avenue is a cornerstone of the Los Angeles comedy scene. This legendary club has a rich history of hosting some of the greatest names in stand-up. The venue comprises a main showroom and a lab space, offering a variety of comedy styles and formats. Hollywood Improv is known for its top-notch lineups, featuring a blend of celebrity comedians and the best new talent. The club's ambiance is warm and welcoming, with a classic comedy club feel. The Hollywood Improv continues to be a pivotal platform for comedic talent and a must-visit for anyone looking to experience the heart of LA's comedy culture.
Groundlings Theatre
Groundlings Theatre is an improvisation and sketch comedy theater located in West Hollywood. Renowned for its hilarious shows and as a training ground for some of the biggest names in comedy, Groundlings offers a unique and interactive experience. The theater is known for its talented troupe of performers who deliver spontaneous and uproarious shows, making each visit unpredictable and fun. Groundlings not only showcases live comedy but also offers classes for those interested in learning the art of improv and sketch comedy. The vibrant and creative environment at Groundlings makes it a staple in the LA comedy scene.
Ha Ha Cafe Comedy Club
Ha Ha Cafe Comedy Club in North Hollywood is a cozy and inviting venue known for its friendly vibe and great lineups. This club offers a more personal comedy experience, with a smaller room that allows for close interaction between the comedians and the audience. Ha Ha Cafe is a place where you can catch rising stars and seasoned professionals alike, often in more experimental and interactive performances. The club also offers comedy classes, making it a nurturing environment for new talent.
Los Angeles' comedy scene is as diverse and dynamic as the city itself. Each club, with its unique character and history, contributes to the rich tapestry of entertainment that LA is known for. From the legendary stages of The Comedy Store and Laugh Factory to the intimate and innovative spaces like Dynasty Typewriter and The Elysian, these venues are more than just places to catch a show; they are cultural institutions that nurture and celebrate the art of comedy.