Chicago, a city renowned for its vibrant cultural scene, is also a powerhouse in the world of comedy. This article delves into the heart of Chicago's comedy landscape, exploring some of the most iconic and innovative comedy clubs the city has to offer. From legendary institutions that have nurtured world-famous comedians to intimate venues fostering the next generation of stand-up stars, each club brings its unique flavor to the comedy scene.
The Second City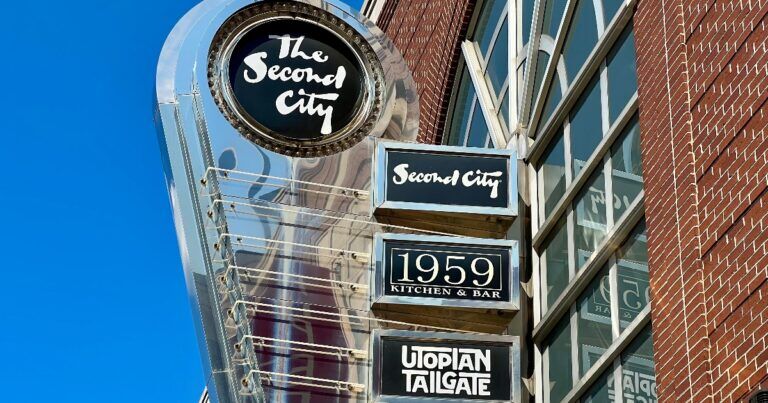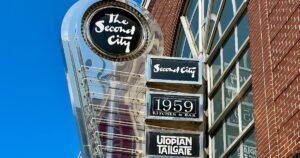 The Second City is more than just a comedy club; it's an iconic institution in the world of comedy. Located in the heart of Chicago, this legendary venue has been the starting point for many of the world's most famous comedians. Known for its unique brand of improv and sketch comedy, The Second City offers a variety of shows, including topical revues and classic improv performances. The club also provides comedy classes for aspiring comedians. The atmosphere is vibrant, and the laughter is contagious, making it a must-visit for comedy enthusiasts.
The Lincoln Lodge
At The Lincoln Lodge, you'll find a blend of stand-up comedy and variety acts. This club has a rich history and is known for its commitment to showcasing up-and-coming comedians. The intimate setting provides a personal comedy experience, and the diverse lineup ensures there's something for everyone. The Lincoln Lodge also focuses on community and inclusivity, making it a welcoming space for all.
Annoyance Theatre
Annoyance Theatre stands out for its bold, unapologetic comedy. Known for its experimental and often irreverent shows, this theatre offers a mix of improv, sketch, and musical comedy. The Annoyance is a place where comedians push the boundaries of humor, making it ideal for those looking for something different and edgy.
Color Club
Color Club is a vibrant addition to Chicago's comedy scene, focusing on inclusivity and diversity. This club celebrates comedians from all backgrounds, offering a platform for voices that are often underrepresented in comedy. Their shows range from stand-up to improv, and the club is known for its warm, inviting atmosphere.
Laugh Factory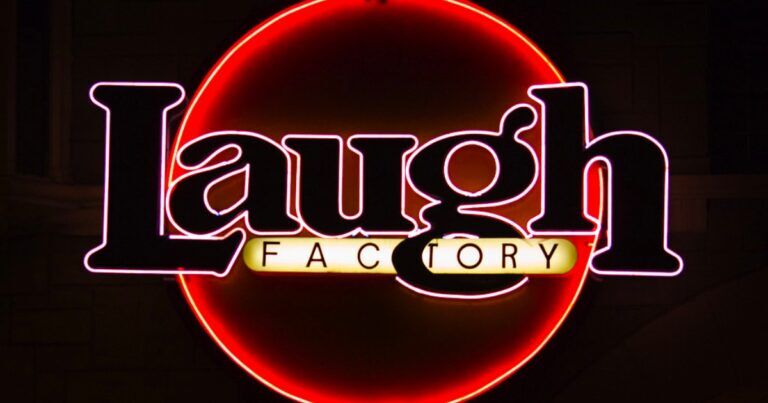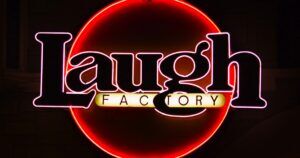 The Laugh Factory in Chicago is part of the renowned Laugh Factory chain known for high-quality comedy shows. This club attracts big names in comedy, offering a lineup of both established comedians and rising stars. The venue's classic comedy club vibe, combined with top-tier talent, makes it a favorite among comedy lovers.
Read More: Best Stand Up Comedy Clubs in Los Angeles
The Revival
Located in the historic Hyde Park, The Revival is a hub for improv and sketch comedy. This club prides itself on its community-oriented approach, offering a space where local talent can shine. The Revival's shows often include a mix of improv, sketch, and stand-up, providing a well-rounded comedy experience.
The Den Theatre
The Den Theatre offers a unique experience with its cozy and eclectic ambiance. This multi-arts venue hosts a variety of comedy shows, including stand-up, improv, and sketch comedy. The Den Theatre is known for its intimate performance spaces, making each show a personal and engaging experience.
The Comedy Clubhouse
At The Comedy Clubhouse, the focus is on long-form improv, with a touch of stand-up and sketch comedy. This club is known for its welcoming environment and community feel. It's a place where both performers and audiences can feel at home, making it a great spot for those new to the comedy scene.
Zanies
Zanies is one of Chicago's most famous comedy clubs, known for hosting some of the biggest names in stand-up comedy. With a classic comedy club setting, Zanies offers an authentic comedy experience. The club's history and reputation make it a staple in the Chicago comedy circuit.
Read More: 10 Best Stand Up Comedy Clubs in New York City
UP Comedy Club
UP Comedy Club is a part of The Second City family, offering a mix of stand-up, improv, and sketch comedy. This club is known for its high-quality productions and comfortable seating, providing an upscale comedy experience. UP Comedy Club is a great place to catch the next big thing in comedy.
The Comedy Bar
Lastly, The Comedy Bar sets itself apart with its downtown location and chic setting. This club offers a lineup of top-tier stand-up comedians in a sophisticated environment. The Comedy Bar is perfect for those looking to enjoy comedy in a stylish, modern setting.
As our journey through Chicago's comedy landscape concludes, it's clear that the city's comedy clubs are not just entertainment venues; they are cultural landmarks that celebrate the art of laughter and storytelling. Each club, with its unique character and approach to comedy, contributes to the rich, diverse tapestry of Chicago's entertainment scene.